By Kelly Church
At Hanover Boxing Club LLC, instructors give members something other than the standard treadmill workout. The Hanover, PA studio teach combat training classes, which includes martial arts for kids and adults. Owner Joe Dressel took over the studio about five years ago, but Hanover Boxing Club LLC has been open since 1993 and established a positive reputation in the community for being a positive environment for reality-based training.
"The culture that has been created here is one that you don't find too often," Dressel said. "Everyone that has experienced this place ends up loving the coaches, people, training and just all-around vibe of the place."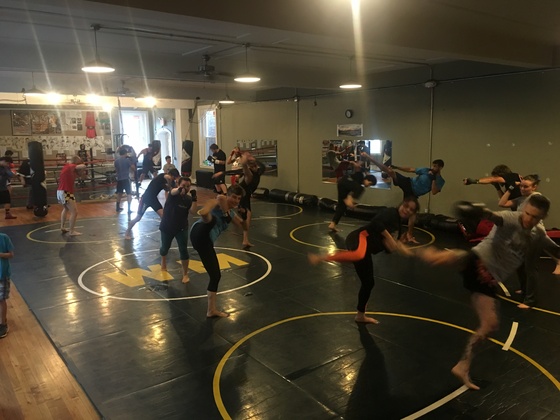 Dressel said many people initially come in feeling nervous about trying the studio, but most people feel completely at ease after trying out their first session. Guests can take three classes for $30, gloves included. This offer allows people to feel comfortable trying Hanover Boxing Club LLC without feeling obligated to become a member. Another element to a starting offer, according to Dressel, is it allows the studio to keep the right members.
"It gives us an opportunity to check out the people we allow to train here," Dressel said. "After the three classes, if they're bullying people, trying to punk somebody or just have an all-around negative attitude which would result in somebody getting hurt for no reason then I simply tell them this gym isn't for them."
On the gym schedule, members can take martial arts, Brazilian Jiu-Jitsu, kids martial arts or Roufusport Kickboxing, a blend of Muay Thai, Dutch Kickboxing and traditional boxing. Combat fitness classes are also available, training members in full-body fitness using combat methods. For Dressel, who formerly worked in the security field, using these techniques are important because it teaches people of all ages how to handle bullying and threatening situations.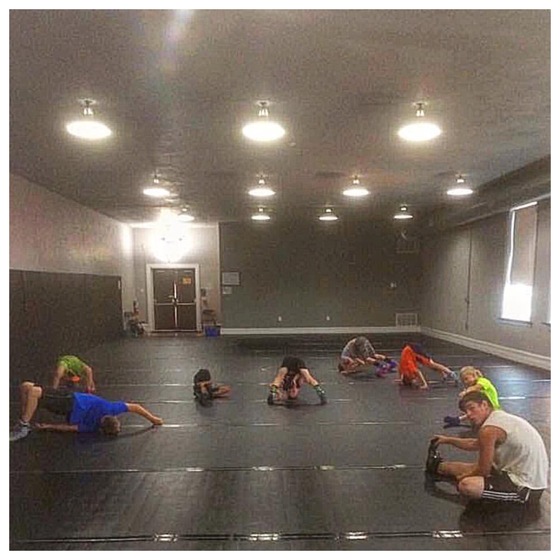 "I know a lot about how the bully mentality, altercations and straight up physical fights and self-defense situations, how they start, how to stop them, what techniques work and what doesn't work," Dressel said. "Our approach is that we have the accountability through reality-based training programs that have been applied in real life situations and the heart of the traditional martial art gym that holds high respect honor and integrity towards others."
Classes at Hanover Boxing Club LLC are held Monday through Saturday. Visit hanoverboxing.com to request more information about the studio and its programs.
http://www.pennsylvaniahomes.com/articles/hanover-boxing-club-llc-offers-combat-self-defense-training-for-real-life-situations