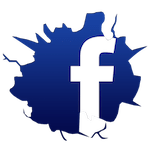 worth every class. every penny. my child has learned an grown so much! I couldn't be more pleased with the program shes in !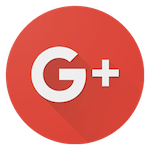 Kickboxing Couples = Happier Couples!!

My husband and I train hard at the gym 5-6 times per week. On our "Off Day," we love getting our cardio and brainwork on with Joe's Kickboxing.

As a Mom, I feel confident I can protect our children if needed. And as a Woman, I'm not an easy target. I like knowing that I'm doing my best to protect myself and my family by taking these Kickboxing classes.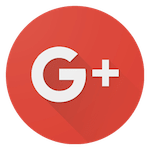 As many people have stated already, this club is one of the best in the area. I've taken martial arts for 10 years and have been to multiple teachers and I can honestly say Joe is one of the best teachers around. Real world curriculum, a SAFE environment where you can learn martial arts at your pace. A+ school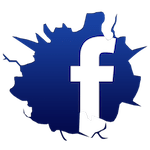 Wyatt has been taking boxing since March and just loves it!, he is learning skills and discipline and wants to take it to the professional level.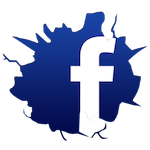 My son has been at this club for close to a year and loves it. He participates in the MMA program as well as the wrestling program. Joe is very knowledgeable, passionate, kind, patient and makes the classes fun for kids of all ages. I started Kick Boxing this week and was able to discuss my reasons for joining without any kind of judgment, The people who attend this club are all goal driven, friendly and patient with anyone new. I urge anyone of any age to check this club out and you will find you not only gain an amazing coach but a true caring friend.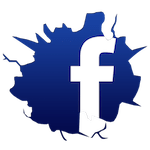 I want to thank the yoga instructor for her yoga class she started. I have been attending her class since the beginning. It has really helped me out. Ever since I fractured my back 3 years ago it has always been painful to get up everyday. Though since I been attending her classes and strength training. I'm feeling 1000% better! She is a good motivator and gets us all to try our best when conducting the class.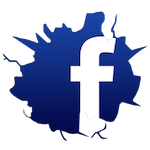 My 10 yr old son is enrolled in the club and he loves it. Great place to lean self defense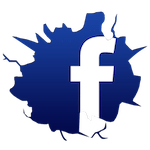 Hanover boxing gym is an exceptional place . Joe was so nice and professional and made me feel very comfortable taking my first boxing class . Sara was exceptional as well and was so kind in teaching me The fundamental of it all. Rob was great in leading the warm up portion that I did prior to my instructions. Awesome place , great workout ! I can't wait to go back 😊
My son has been part of the club's Pint Size Pumas class for over a year and loves it. I'm so impressed with the skills he has learned during his time with Joe. Joe is incredibly patient and relatable as an instructor and my son adores him. As a parent, I love that my child is not only learning skills and fighting/self-defense techniques, but he is also being taught how to be respectful and mindful of others. The program is tailored perfectly so that children can begin to learn fundamental skills as they grow and advance. I highly recommend Hanover Boxing Club to anyone of any age.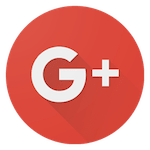 For me life is about decisions, family and happiness, Hanover Boxing Club brought me that and more, when I decided to start working out I was not really excited about the gym so I thought to try something different, Best decision ever! On my first day I was really nervous (I'm shy) but Joe greeted me as if we were lifelong friends; I started the training ... just one class and I was already in love with it! I meet a lot of wonderful / strong people (from kids to older people) that help me every day, Joe always have the patience to teach me, correct me and motivate me but above all ... a good mood! today I feel like something else, somebody that is learning something new, more confidence, more relaxed, someone that is investing good it's free time, someone that knows how to defend itself, more under control, with more friends and less stress ... a happier person ... gosh! An amazing feeling!
Thanks Joe for everything, you have an awesome Club with wonderful people!
For me life is about decisions, family and happiness, deciding to start training in hanover boxing club brought me all that and more; When I thought about starting to exercise I was not excited about the idea of the gym, so I decided to try something different, the best decision! When I joined the club I was nervous (I'm shy), but Joe welcomed me as if we were lifelong friends; I started training ... just one class and I already loved him! I met wonderful people / strong (from children to adults) that motivated me and helped in my technique every day, Joe always has the patience to teach me, correct me and motivate me but above all ... a good mood! Today I feel something more ... someone who learns something new, someone more secure, more relaxed, someone who invests well their free time, someone who knows how to defend themselves, someone under control, with more friends, less stress and happier, Go! a wonderful feeling!
Thanks Joe, you have a wonderful club with amazing people!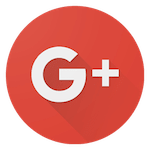 My daughter (Faith) was begging me to start an mma class for probably 2. Months or more. Through a friend he recommended that I go to Hanover boxing club and meet with Joe about classes for youth. Well let me tell you we are very happy we took this advice! Joe is absolutely awesome! He is engaged with all the kids and is genuinely interested in their lives in and out of the gym. This along with the fact that he is an accomplished Mixed martial artist makes this the best decision we could have made when choosing an mma school. Our daughter has grown immensely in her confidence and attitude and we have Joe to thank for that. We look forward to many years of great things!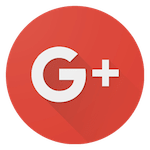 I really love this kick boxing and marshal arts studio, I make new friends all the time and everyone is very nice. The price per month is so easy to pay and they provided all the gear. it's really fun to do with friends and family.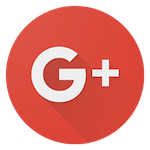 Everything you need for combat sports and fitness under one roof. Joe, a Duke Roufus black belt, is second to none. Great group of guys for Jiu Jitsu. Phil is a great instructor and well known in the Jiu Jitsu community. Great facility run exceptionally well. Highly recommended.
Although my husband and I are not members, my husband gives 5 stars to Joe for being such a gifted and dedicated person. He has known Joe for over 15 years, first meeting Joe while he in Law Enforcement and Joe working security. My husband liked when Joe was working during his shift because he did a great job defusing situations before getting too out of control. He said he personally witnessed his great self defense skills in action and would highly recommend him. Keep up the great work Joe!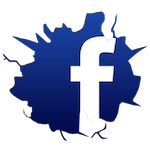 I started taking classes at Hanover Boxing club to get in shape and also learn self defense skills to help me at my work. The instructors are great and very knowledgeable, and everyone there challenges and pushes each other to become better. I highly recommended the Hanover boxing club to anyone who wants to learn a combat sport or self defense.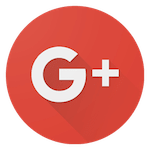 Awesome place to go and take classes! Everyone is helpful, inviting and professional. If you're looking for a place to have fun while pushing your own physical limits, this is it! Joe is also great and very patient with newbies (like me) and treats everyone equal, regardless of experience level. Highly recommend!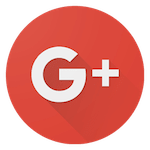 This place is so amazing they're are helping me change my life around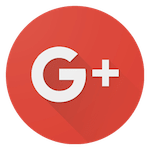 I'm a member of the Hanover boxing club and have went there for a little over a year still to this day not one bad person in there and not one bad thing to say about the place I love it when you join there you join a family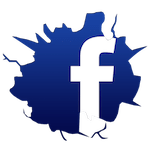 I grew up doing ballet and modern for most of my life and after moving back to Hanover there were less opportunities to keep up with that so I decided that I would look into combat sports. After taking a few classes to see if I would like it I immediately connected with kickboxing, and luckily for me my ballet training actually comes in handy. As far as using what I learn at the gym as a form of anger management, I could think of nothing better. Joe is super supportive of learning new things, and doesn't let me get frustrated with myself when something doesn't click right away. I feel more secure in my place in life right now because of the outlet kickboxing has given me and I will be forever thankful for the opportunity to train here.
Amazing atmosphere, instruction, and overall experience for my teenagers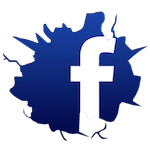 As one of Coach Fred's first students in the mid 90s, I have great memories (and several gold medals) from my boxing/MMA experience at Hanover Boxing Club. Who knew the sport and the club would grow so quickly. I'm still friends with most of the team from back then (the Sullivans, Perkins and others). Friendships and self-defense skills to last a lifetime.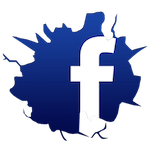 I've been wanting to get into boxing for a while now and finally got myself up to it, and I love it. They really push you and work with you. Joe and the other instructors really work with you when you are new and coming in and don't expect you to just jump in the class and be where everyone else is. They really break it down for you and work with you on technique and your strengths and weaknesses. Everyone is great. No judgment! You have people from all fitness levels, it's a great place!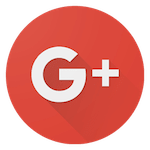 I joined Hanover Boxing to gain confidence and learn self defense, and even after a few weeks I've noticed changes. I feel stronger thanks to the wonderful instructors and positive learning environment.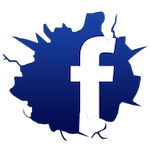 I've been having a great experience here at the Hanover boxing club. I walked in with a dream of becoming a fighter and my coaches knew that from the start. I did not jump in to sparring right away, I started at the bottom just like everyone else; practicing footwork and technique for months to assure I had the right tools that I needed. Even to this day we still reach for a greater foundation. It really showed me that the coaches here care about our safety and are willing to put in the time to perfect our craft. I had my first performance a year after I started and did really well. The coaches were not the only ones to prepare me for my fight, students as well. You build a bond with the students here and you know why everyone is in the gym. If you are here to compete or to get in shape we are all riding the same bus to better ourselves so you are never alone. There's a great support system here and I love being in this gym.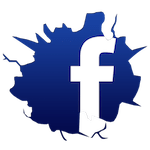 My son just started at Hanover Boxing Club and he is loving it. I was extremely impressed with Joe and how well he works with the kids. It is so important that kids are taught respect and work ethetic and he does a fabulous job with this! It's an awesome place, highly recommend it!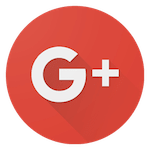 I have never been at the Hanover Boxing Club but had the opportunity to meet and train with Coach Joe at Roufusport HQ. He was a great training partner and very knowledgeable. Coaches who continue to invest in their personal training and lead by example are the best. As a Martial Arts School owner myself, I would recommend training with Coach Joe.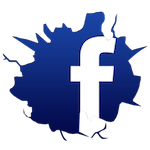 I love this place. This place is the same as it was when I was a kid. Great atmosphere, when you come here, you know you are going to work. Joe is one of the best trainers around. Get up, show up, and they take care of the rest. I highly recommend you check this place out. They are one of the good guys.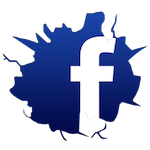 What a solid group of people with some very talented Coaches behind them. It's a pleasure to work with these guys, and to have been entrusted to guest instruct there. Coach Joe is a down to earth guy and a very knowledgeable Coach. He wants nothing more than to see his students and associates grow! Much love and respect - Coach George McGinnis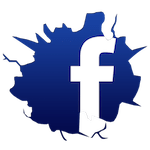 Joe runs a super great operation here at Hanover Boxing. Not only do they offer boxing but they offer other combat sports as well including BJJ, Muay Thai, Kickboxing and more. The gym is awesome, its a real 'Rocky' type of experience in an old brick building with a loft/open feel. Lots of equipment and great people there. Joe couldnt be any nicer and more welcoming and his classes will teach you kick butt while shaving off the calories as well.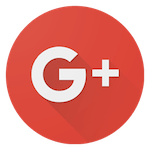 I started going to Hanover Boxing, where I have been taking Muay Thai and Hapkido from Joe Dressel. I have fallen in love with it and I'm so excited to see where I will go with it. The teachers are great and know what they are doing. The atmosphere is very positive and uplifting. I have been noticing some awesome changes. Not only physically but emotionally/mentally too. In the last 3ish months I have been there I have lost 20 lbs, I can now hold a plank and side plank for 65ish seconds (when I started, I could barely hold it for 10 seconds), I can feel my push-ups becoming easier, and my leg muscles are becoming stronger. Emotionally, I can feel myself becoming more confident and loving myself a little more. Seeing and feeling yourself change is an amazing feeling and this place helped me. I am so thankful for the journey so far and I'm excited to continue it!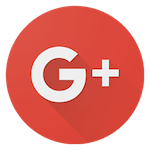 This place is amazing. Everyone is so welcoming. Joe is an amazingly kind person. Depsite your skill level instructors work with you and make sure you've got it. Would definitely recommend this place to everyone.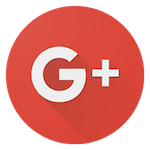 Joe is an amazing instructor - super knowledgeable and very patient - even with those of us who aren't especially quick learners. The environment here is very friendly. Everyone is very non-judgmental. The students do a great job of motivating each other. The instruction I've received here has been excellent. Joe does a great job of mixing things up. I've never gotten bored, and I am learning new things every day. I always look forward to class!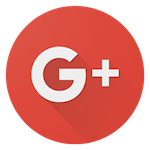 I've been training at HBC for over a year, with Joe Dressel as my main coach, and this learning experience has been incredible. I started with boxing and fell in love with combat sports, which led me to start training in Muay Thai and jui jitsu. When I stuck with it through the good and bad, I earned not only a healthier body and mentality, but a family and a second home. Hanover Boxing Club is a great place for anyone willing to put their ego aside and learn how to properly implement the combat sport they love.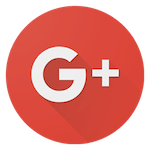 Joe Dressel trained me and my 3 children for years in the Marshal Arts. He is fantastic to say the least. He is extremely dedicated, respectful, ethical and a master in his techniques and methods of teaching...all ages. He is an outstanding individual and teacher. Highly recommended!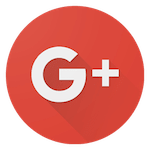 I trained Muay Thai and Jiu Jitsu with Joe and Phil while I attended college at McDaniel College in Westminster. These guys are top notch. I was in the best shape of my life training with them. They combine years of knowledgeable experience with a great workout at an affordable price. I highly recommend them.